Who We Are
We are a premier Chartered Accountant firm adding value to businesses of its clients for over 35 Years. We do this by providing a wide array of services in the financial space which ranges from Entry Level Strategy, Taxation & Consultation to Corporate Financial and Risk Advisory.
With the passage of time the Firm has remained a name recognised and respected in the profession for its professionalism, expertise and service to its clients. We are a full services firm providing Assurance, Risk Advisory, Taxation & Compliance as core business lines for domestic and Global businesses of medium to large size. The firm also has expertise and vast experience in providing end to end solutions for Company Law Matters, Insolvency and Bankruptcy Code, Transfer Pricing, Risk and Transaction Advisory.
Today's Business World demands quality professional services that are provided in a timely and a cost effective manner. We at Jain Sanjay & Associates believe in placing our client's needs squarely in front at all times, understanding the complexities of their business environment and developing solutions in accordance thereof. Consistent, customized and workable solutions are offered to our clients backed with the highest level of integrity, efficiency and technology. We strive with an ever- increasing desire to fulfil the needs of our clients where quality counts.
We draw our strength from our team of professionals who have significant functional and industry expertise across service lines and are well-equipped to deliver outstanding results. Quality of our people is the cornerstone of our ability to serve our clients. From our newest staff members through senior partners, exceptional client service represents a dedication to going above and beyond expectations in every working relationship.
Our services are driven by quality and commitment to our clients, and responsive quality service is our primary focus. Close and continuous communication with clients is one of our top priorities. We take pride in our ability to provide definite advice to our clients with the shortest turnaround time.
We continue the tradition set by our founding Partner and remain a strong multi-disciplinary services firm, with presence across the country.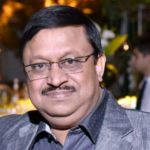 CA. Sanjay Jain
Founder & Managing Partner
CA. Sanjay Jain is a well-known name in Finance and Direct Tax services, having significant experience in advising medium and large Indian business houses on a wide range of matters relating to business re-organizations, Audit and Assurance Services, Cross-Border Tax Structuring, Tax Litigation, Internal Audits, Corporate Advisory, Financial Planning across a range of sectors.
In his vast professional lifespan of over 36 years, he has accumulated rich experience in almost all fields of professional services, industrial sectors and diverse clients. He has over 200 clients and has helped businesses raise funds over 3 Billion.
Having developed expertise in practice domains ranging from Business Startup Services, Income Tax, Indirect Taxes, Transaction Advisory, Mergers & Acquisitions, Transfer Pricing to Regulatory and most recently GST, he strongly believes that exceptional client service represents a dedication to going above and beyond expectations in every working relationship.
Email: [email protected]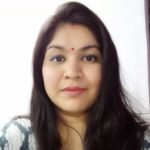 CA. Sonam Jain
Partner – Risk Advisory & Assurance
Sonam Jain is a partner in the firm and heads the audit and assurance practice. She is a Fellow member of The Institute of Chartered Accountants of India. She holds a Bachelor's Degree in Commerce.
She possesses rich experience in the field of Auditing and Assurance Services, Corporate Law as well as Income Tax and has successfully served clients across all service, trading and manufacturing industries during the course of her practice. Her areas of expertise encompass Statutory and Internal Audit, Risk Advisory, Corporate Governance, Investigations and Special Audits, Tax Audits and Company Law Matters. She has bought with her globally recognized audit methodology and best practices to the firm.
Email: [email protected]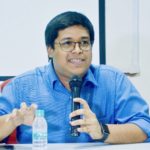 CA. Samyak Jain
Partner
Samyak Jain is a partner in the firm and leads the Indirect Taxation and Management Consultation practice. He also has a good command over Company Laws.
He has consulted and advised multiple small and medium sized businesses and startups to analyze, prepare, and review financial documents to drive corporate returns, minimize tax penalties, and gain an advanced control over their business.
He also concurrently advises businesses and startups on tax and regulatory efficient entity structures and bookkeeping, Valuation, Funding, Internal Controls and deal structuring.
He has also shared his knowledge as guest speaker and mentor in multiple events such at Madhya Pradesh Chamber of Commerce and Industries, ICAI Startup Summit 2018, Startup Weekend with Google & Techstars to name a few.
He has an edge in analytical thinking and executing assignments with a unique perspective. He is also conversant with IT and helps the businesses with his ideas to make them tech conversant.
Email: [email protected]